Gutter Installation Services in Akron, Ohio
Looking for someone to repair a bent or broken gutter? Perhaps a new soffit or an entire new gutter system is required. When things like this happen you need Akron Roofing Company. We are your official gutter installers in Akron, Ohio. Sometimes a Gutter may just need cleaning and cleaning a gutter can be a chore in itself. When your home is protected by a quality gutter system you can rest easy knowing that your gutters are not going to get backed up. Some contractors will replace the soffit where others feel it its more prudent to repair it.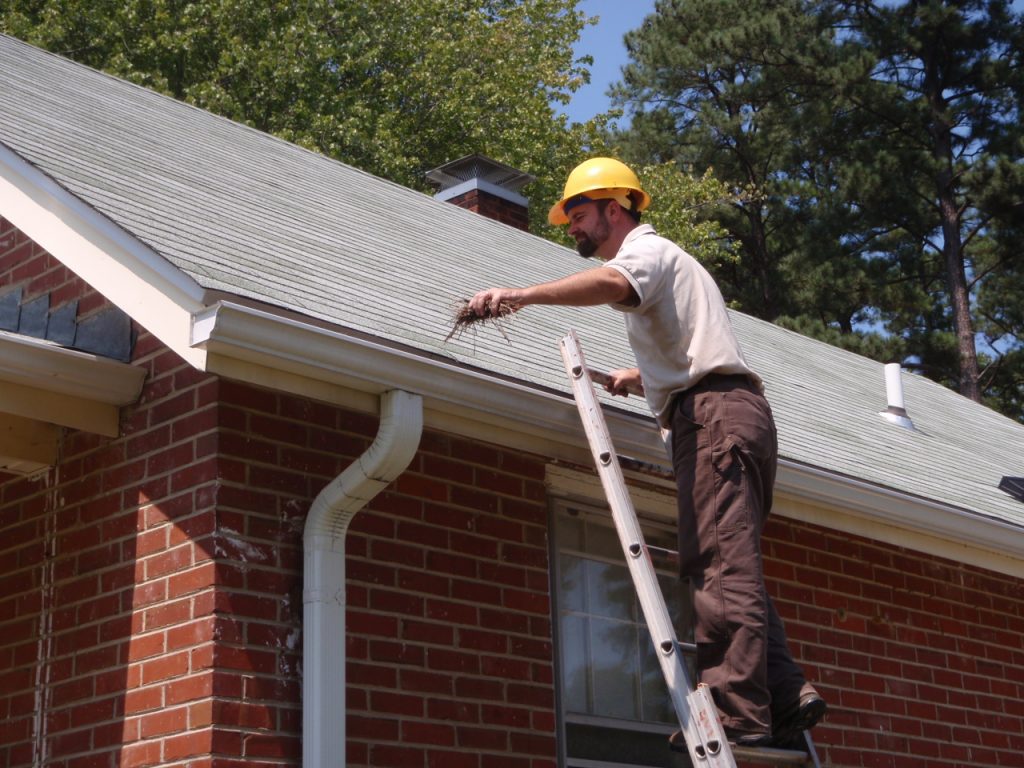 GET LEAF RELIEF TODAY
At Akron Roofing Company we will provide you with the best options for your gutter needs. One thing to remember is that if we replace the soffit and fascia you are better off as you cant go wrong with a new product. Guttering systems need a lot of maintenance to insure optimal protection for your home or business. Make sure your gutters are free of anything that could become stuck or lodged in the Gutter from sticks to bird nests and more. Because there is exposure to nature there can also be sealant failures and snow and ice can loosen fasteners. If you need new gutters or suspect you may because the water isn't draining properly around your home, give Akron Roofing Company a call.
Gutter Removal and Gutter Installation in Akron
At Akron Roofing Company our gutter installation is reliable and complete. In addition to your gutters, roof replacement, roof repair, service and installation of new roofs, installation of siding, and just about any type of  commercial or residential asphalt roofing is what we are known for. If its gutters or asphalt roofing and or asphalt shingles you want Akron Roofing Company, Akron roofing installer is your best choice.
Call  us now at  330-315-3973 we are standing by to schedule your free roofing estimate just click the link  that says Click here to contact us in the bottom right corner of every page. When it comes to roofing in Akron, our roofing services and prices cant be beat.